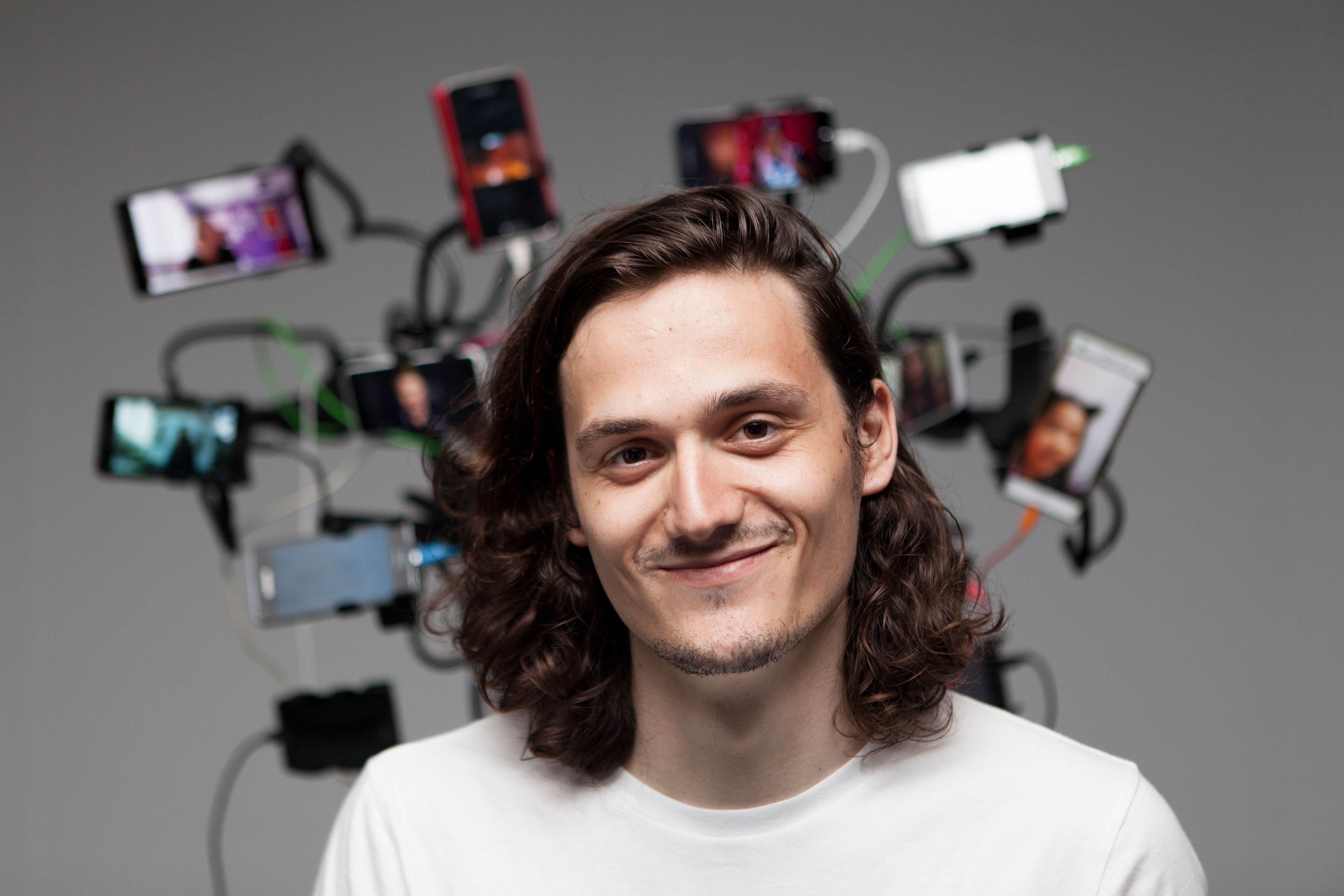 Joris Verleg was born on 16 February 1994 in Asten. At the age of 13 he discovered, by making game videos, that he had a great interest in filmmaking and editing. This interest eventually led to choosing the study audiovisual design. He graduated in 2014 but made the decision to further develop his abilties as an media artist by choosing artschool in Breda as his next study.
Verleg is an iterative artist. He starts from a personal fascination, creates, reflects, criticizes, creates again and tries to fine-tune his work to achieve the end result he had in mind. He lets his film images choose their own path and makes sure he handles them in a way the images ask to be handled.
In his work, Verleg often uses found footage and net-generated images such as vlogs, travel photo's and google earth recordings. With this he makes a statement about his view on the developments of this contemporary visual culture we daily have to deal with.
In 2014, Verleg started his own mediaproduction company where he focuses on mediaproducts + services like photography, cinematography, lighting and video editing for various cliënts
Verleg has graduated from artschool in 2018 and is now working his way up the ladder to expand his company and to start his journey as a video and media artist.